Online Inkjet Printer Ink Date Barcode QR Code Variable Data Logo Deadline Thermal Automatic Conveyor Belt Production Line
Price in reward points: 456
Brand:

LAUNCH

Product Code:

CN230811746354

Availability:

480000
1* Inkjet printer host                                           
N* Quick Dry Solvent Black Ink Cartridges  (We will ship according to your choice)
1* Ink nozzle
1* Charger
1* Photoelectric sensor
1* Data cable
1* Stylus
1* U disk
2* Cross clip
3* T clip
3* Stainless Steel Tube
4* Screw nut
11* Screw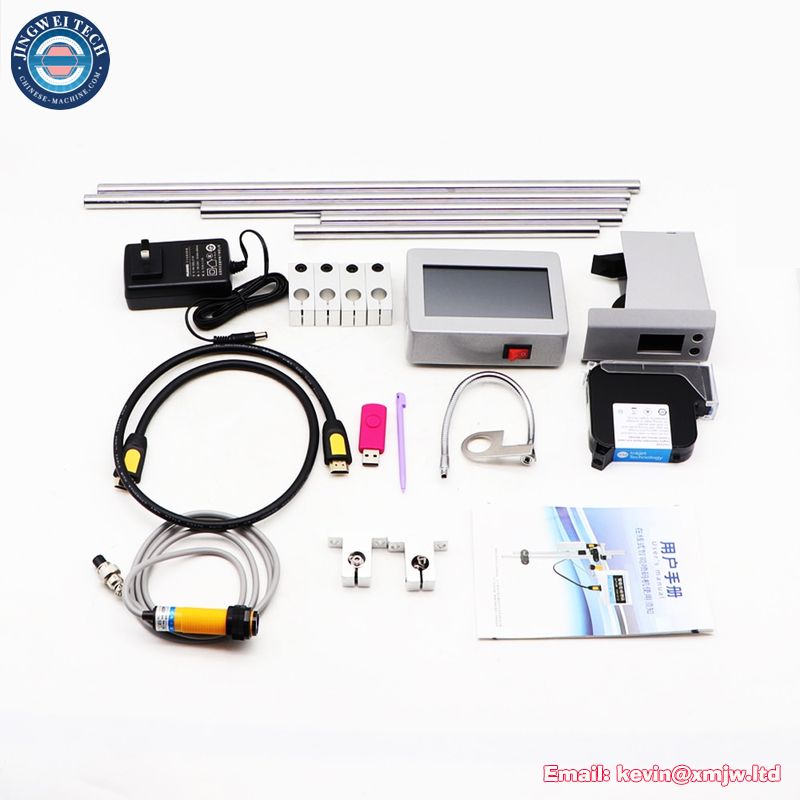 Advantages:
1. 5-inch color touch screen;
2. Display Support 25 different languages;
3. Support Direct edit or import after editing on computer;
4. Built-in memory function of the printer;
5. No Encryption,Strong versatility.

Inkjet Printer Technical Parameters:
Model: YDWN-ET
Nozzle characteristics: TIJ 2.5 thermal foaming nozzle, all metal material, 115 * 60 * 110mm
Host features: Full aluminum alloy body, 5-inch color touch screen, 150 * 110 * 45mm
Printing direction: 360 ° all-round printing
Print height: 2-12.7mm or 2-25.4mm (adjustable)
Input: AC100-240V, 0.6A MAX, 50/60Hz 
Output: DC16.8V, 2A
Print distance: 2-5mm
Printing precision:  600DPI
Max Printing Speed: 80m/min
Print content input: Machine writing or U disk import
Number of printing lines: 1-15 lines adjustable
Inkjet printing graphics:  Logo, BMP pictures (imported through USB flash disk)
Spray printed barcode: QR code, barcode, DM code, etc., supporting variable data
Serial number: 1-16 digit variable sequence number
Automatic printing:  Date, time, batch number, deadline (can change with the time of the day)
Compatible ink cartridges:  Quick drying ink, water-based ink, oily ink, solvent ink, UV ink
External interface: Power interface, USB, PC, photoelectric interface, synchronizer interface
Working environment: 0-45 ℃
Operating system:  Full touch screen LINUX system, quad core processor
Application:  carton, plastic bag, label card, IC / IP card, ceramic, glass bottle, wire, metal cap, etc
Display languages:  Chinese, English, Japanese, Korean, Spanish, Portuguese,
French, Italian, Turkish, Russian, Vietnamese ,German, Dutch, Thai, Ukrainian, Mongolian, 
Uzbek, Malayan, Indonesian, Slovak, Croatian, Arabic, Lithuanian

Ink Cartridge Technical Parameters:
12.7mm Ink Model: 2588 (42mL)
25.4mm Ink Model: G1309S+ (65mL)
Nozzle size : 12.7mm/ 25.4mm
Ink type: Solvent fast drying ink cartridge
Print voltage: 9.6V (2588) / 9V (G1309S+)
Printing pulse width: 1.8 μs
Color (Optional): Black/ Red/ Blue/ Green/ Yellow/ White/ Transparent
Number of ink prints: About 800, 000 characters (2588)
About 1200, 000 characters (G1309S+)

Reminder: 
1. It is forbidden to install or remove the ink cartridge while the printer is printing.
2. When the printer is not working, please cover the protective cover of the ink cartridge.
3. When the printer screen fails, please calibrate the screen as required.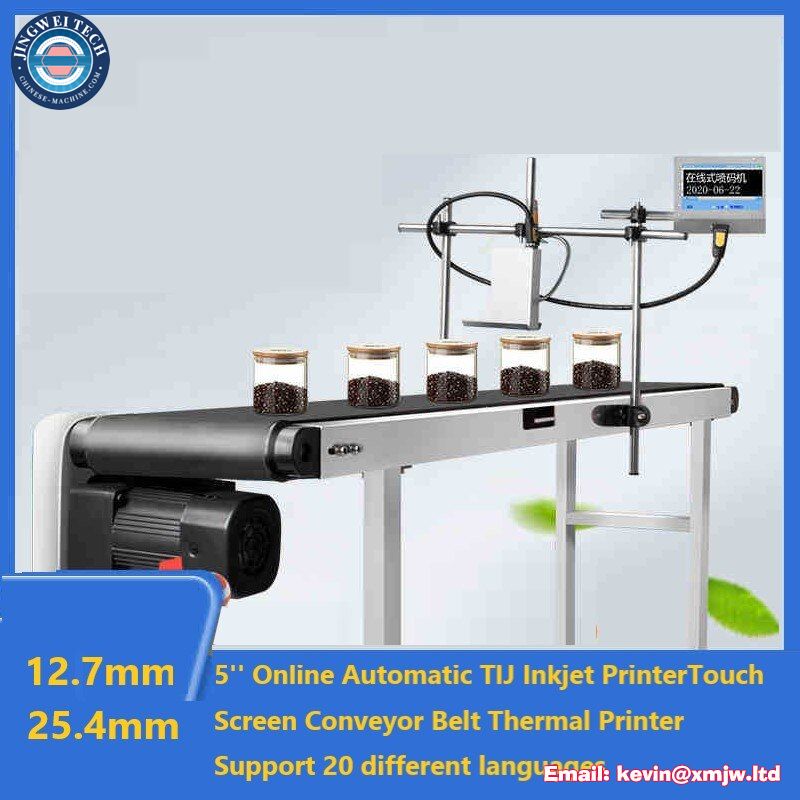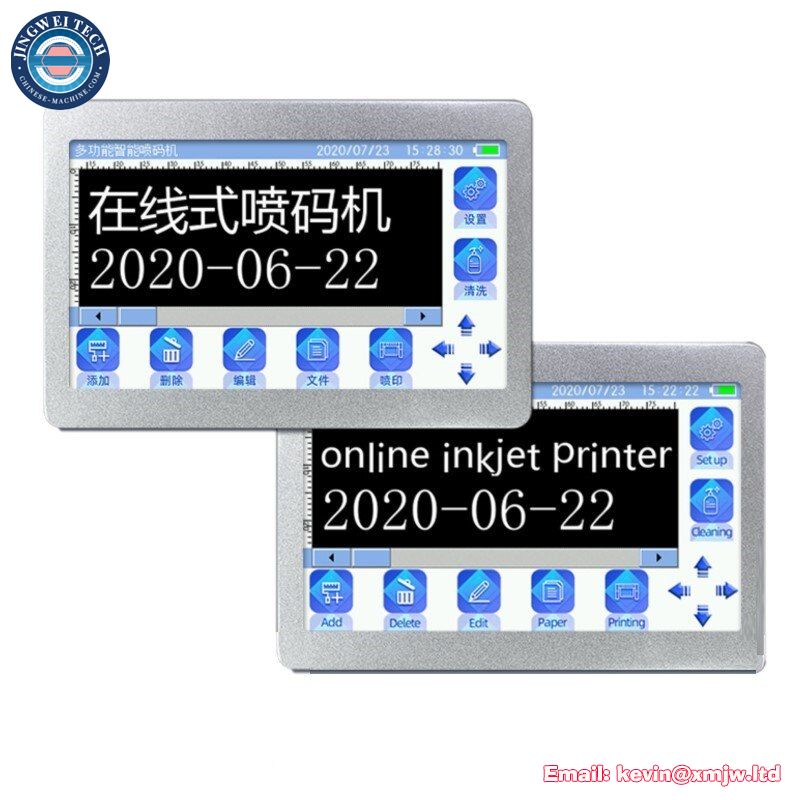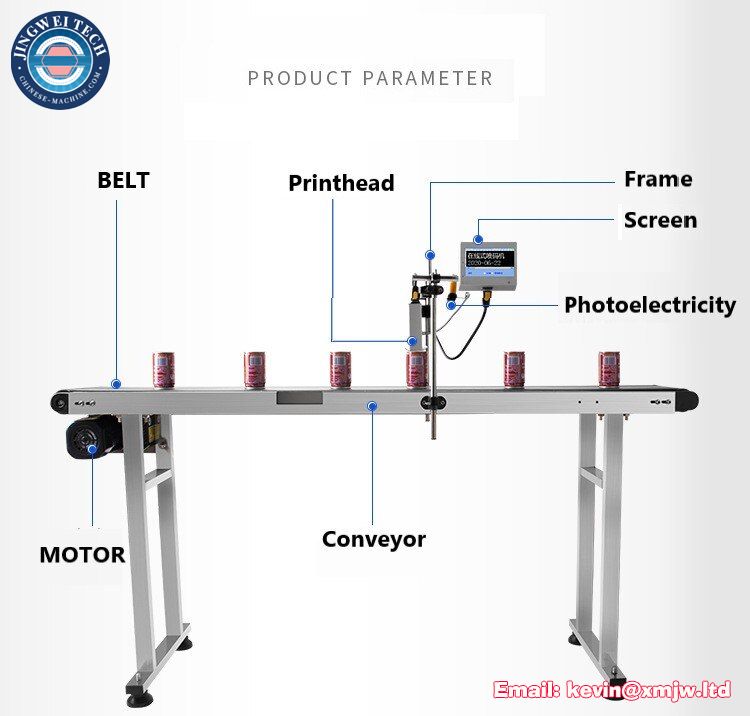 12.7mm Ink Model
2588
25.4mm Ink Model
G1309S+
Application
carton;plastic bag;label card;IC / IP card;ceramic;glass bottle
Brand Name
LAUNCH
Capacity
42ML/65ML
Display language
25 languages
Ink type
Solvent fast drying ink
Input voltage
110-240V 50-60Hz
is_customized
YES
Material
Cast Iron
Max Printing Speed
80m/min
Model Number
Online Inkjet Printer
Number of prints
About 800;000 characters
Origin
Mainland China
Print content input
Machine writing or U disk import
Print front height:
2-12.7mm/2-25.4mm (adjustable)
Printing content
QR code;barcode;BMP format picture;Text;Symbol;date;Logo;etc.
Printing precision
600DPI
Touch screen size
5 inches
Type
Other
Usage
Commercial Manufacture
Tags: Online Inkjet Printer Ink Date Barcode QR Code Variable Data Logo Deadline Thermal Automatic Conveyor Belt Production Line