Plastic Safety Eyes Black Solid Craft Doll Eyes Making Vertical Molding Injection Machine For Crochet Animals
Price in reward points: 33000
Brand:

JIE YANG

Product Code:

CN230813313090

Availability:

500
Manufacturing Plastic Safety Eyes Black Solid Craft Doll Eyes Making Vertical Molding Injection Machine For Crochet Animals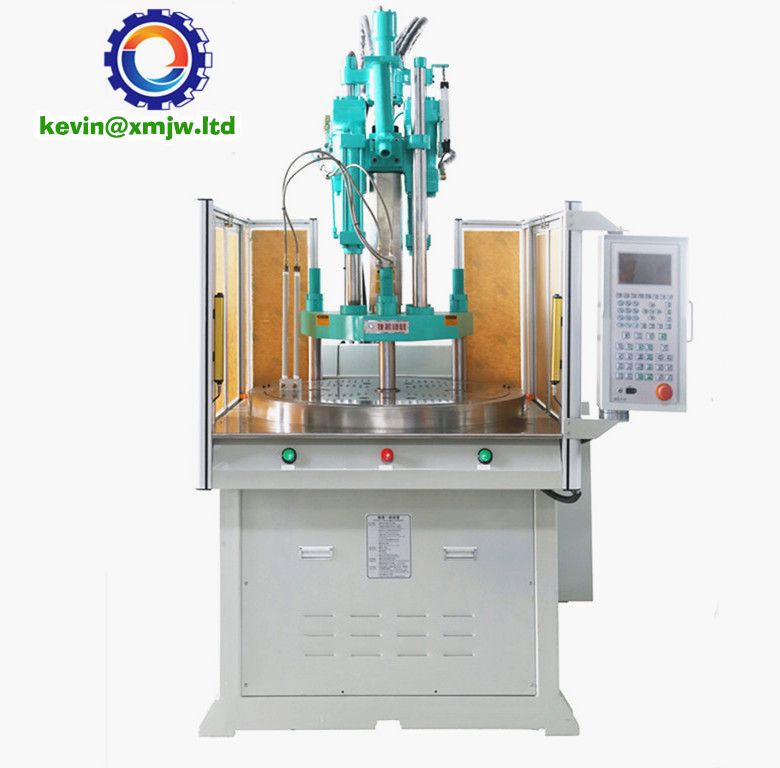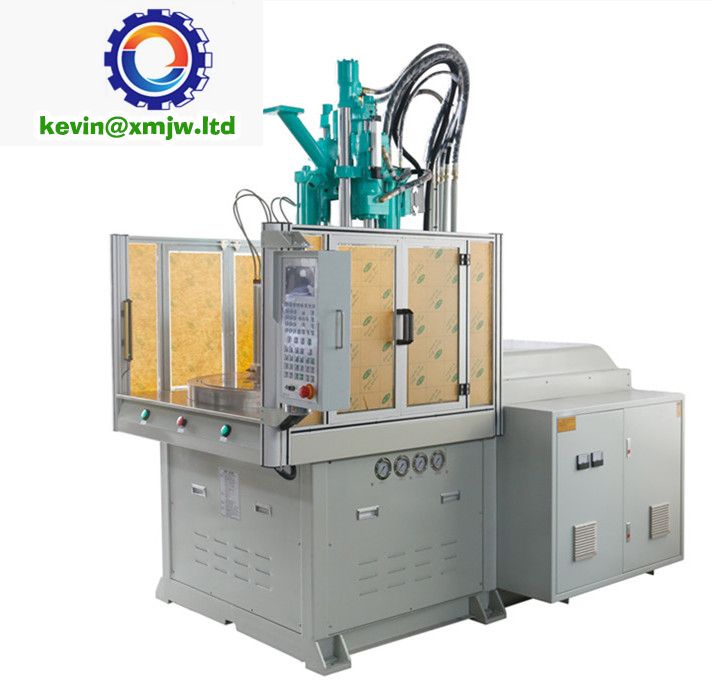 Manufacturing Plastic Safety Eyes Black Solid Craft Doll Eyes Making Vertical Molding Injection Machine For Crochet Animals
1.Straight screw ejected assembly.
2.Two(three)-phase temperature, ejected speed, backing pressure and screw speed is suitable for various plastic to confectioned.
3.Low-die fixed top active mode makes inserted objects excellent positioned features and the machine has liftout attachment for finished goods.
4.Low-pressure closed die assembly can protect the safety of die.
5.Material tube can be lifted. It is easy to clean stub bar. It is easy to fix die.
6.Can be installed a single mold or double shuttle table.
7.English/Arabic/Spanish LCD and so on about ten language display, which can memorize 999 groups of mold data.
 Specification for rotary table injection molding machine:
 

MODEL

UNIT

JY-550-R2

Injection Unit

Screw Diameter

mm

32

36

40

Injection Pressure

kg/cm2

2050

1620

1312

Max.Shot Weight(PS)

g

121.5

153.8

201

Injection Rate

mm

108

Clamping Unit

Clamping Force

Tons

55

Disk Station

pc

2~3

Max.Open Distance

mm

380x480

Min.Mold Height

mm

180/280

Opening Stroke

mm

200

Enjection Force

Tons

2.7

Enjection Stroke

mm

100

Power Unit

Max.Hydaulic Pressure

kg/cm2

140

Pump Motor Power

KW/HP

11/15HP

Total Weight 

KW

16.3

Other

Machine Weight

Tons

3.3

Machine Dimensions(LxWxH)

m

2.34x1.64x2.56

Shipping Weight

Tons

3.5
Here is Jieyang Brand machines company, we are a vertical plastic injection machine manufacturer.
This model we recommended has been a best seller for nearly few years.
We can provide machines to make above product and share you more details.
So you can quickly understand the performance of the machine, we will help you debug and lifetime maintenance services in advance, whenever you happen to me.
Our R&D team would help you to design a machine that meet your requiry.
Manufacturing Plastic Safety Eyes Black Solid Craft Doll Eyes Making Vertical Molding Injection Machine For Crochet Animals
Our totary table injection molding mahchines are widely apply to produce various platic products such as plastic toy eys ,blood lancet ,terminal blocks,household appliances,consumer electronics, power tools, automotive dashboards, medical devices, open containers,connectors, cables,auto parts, Plug ,etc.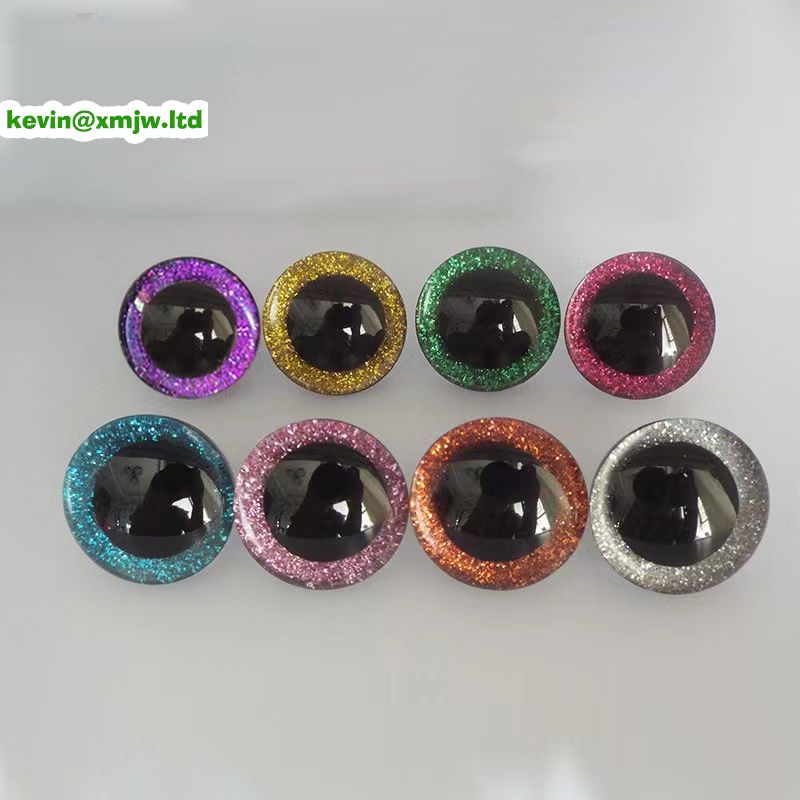 After Warranty Service
Video technical support
Applicable Industries
Garment Shops;Manufacturing Plant;Construction works;Other
Brand Name
JIE YANG
Condition
New
Core Components
Bearing;Motor;Pump;Gear;PLC;Pressure vessel;Engine;Gearbox;Screw
Disk Diameter
980mm
Disk Station
2-3pcs
Ejector Force(kN)
13.7 kN
Ejector Number
1
Ejector Stroke(mm)
100 mm
Injection pressure
1870~960kg/cm2
Injection Rate (g/s)
135.6 g/s
Injection Weight (g)
201 g
Key Selling Points
Automatic
Machine Color
Customized
Machine Type
Hydraulic
Machinery Test Report
Provided
Marketing Type
New Product 2020
Min. Mold Thickness
250/200mm
Mold Height(mm)
180 - 280 mm
Open Stroke(mm)
200 mm
Place of Origin
Guangdong;China
Plastic Processed
ABS;ABS/PP;EPS;EVA;EVOH;FRPP/PVC;HDPE;HDPE/PP;LDPE;MLLDPE;PA;PC;PE;PE/PP;PET;Polylactic Acid;Polystyrene;PP;PPR;PVC;Bakelite PF
Plastic Type
Thermoplastic
Power (kW)
11 kW
Product name
Plastic Safety Eyes Black Solid Craft Doll Eyes Making Machine
Screw diameter
32~40mm
Screw diameter (mm)
40 mm
Screw Speed (rpm)
1 - 200 rpm
Showroom Location
Viet Nam
Style
VERTICAL
Theoretical Shot Volume(cm³)
226 cm³
Total Weight
12KW
Type
Tube Head Injection
Video outgoing-inspection
Provided
Warranty
1 Year
Warranty of core components
1 Year
Weight (KG)
3500 kg
Tags: Plastic Safety Eyes Black Solid Craft Doll Eyes Making Vertical Molding Injection Machine, For Crochet Animals