Automatic small silicone chip slicing machine, sealing strip rubber ring cutting machine, PU plastic tape cutting machine
Price in reward points: 1392
Brand:

Haidike

Product Code:

CN230816220076

Availability:

500
Automatic small silicone chip slicing machine, sealing strip rubber ring cutting machine, PU plastic tape cutting machine
| | |
| --- | --- |
| Pdoduct name | Automatic cutting machine |
| Product model | HDK-100D |
| Power supply | 220V 50/60Hz |
| Cutting length(mm) | 0.1-9999.9mm |
| Cutting speed | 30-120pcs/min |
| Feeding width | 1-100mm     |
| Cutting precision | 0.1mm |
| Weight | 34kg |
| Size (L×W×H)  | 450*340*360mm |
| Feeding motor | Stepper motor |
| Cutter motor | AC motor |
| Cutter material | High-speed steel |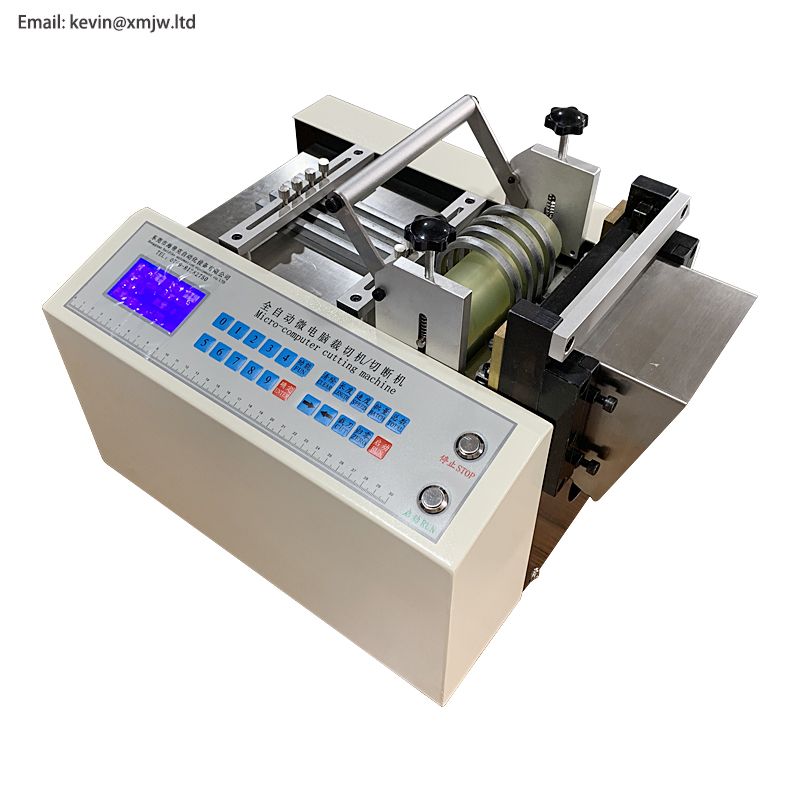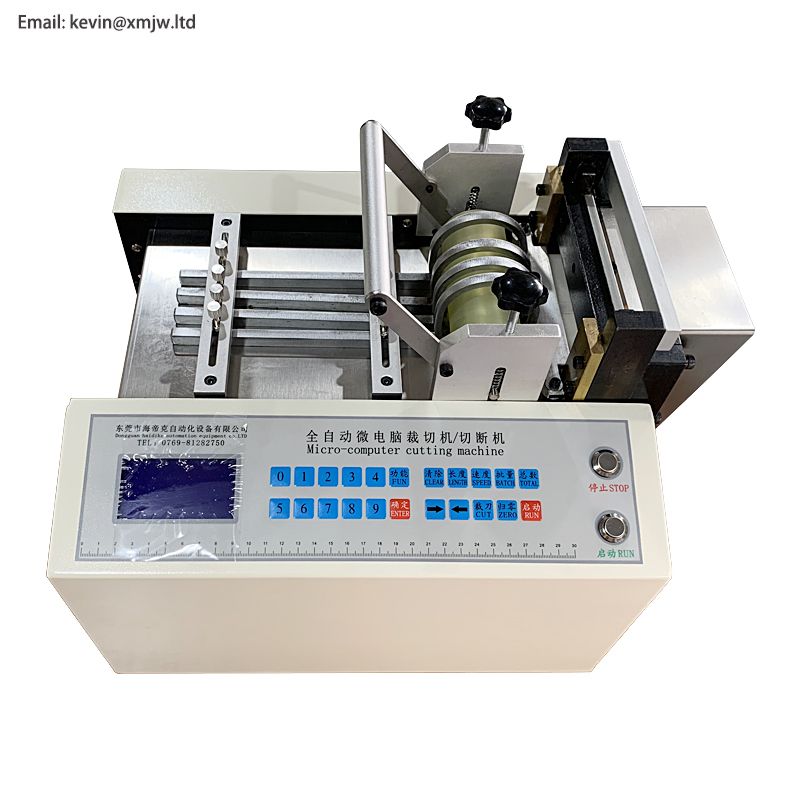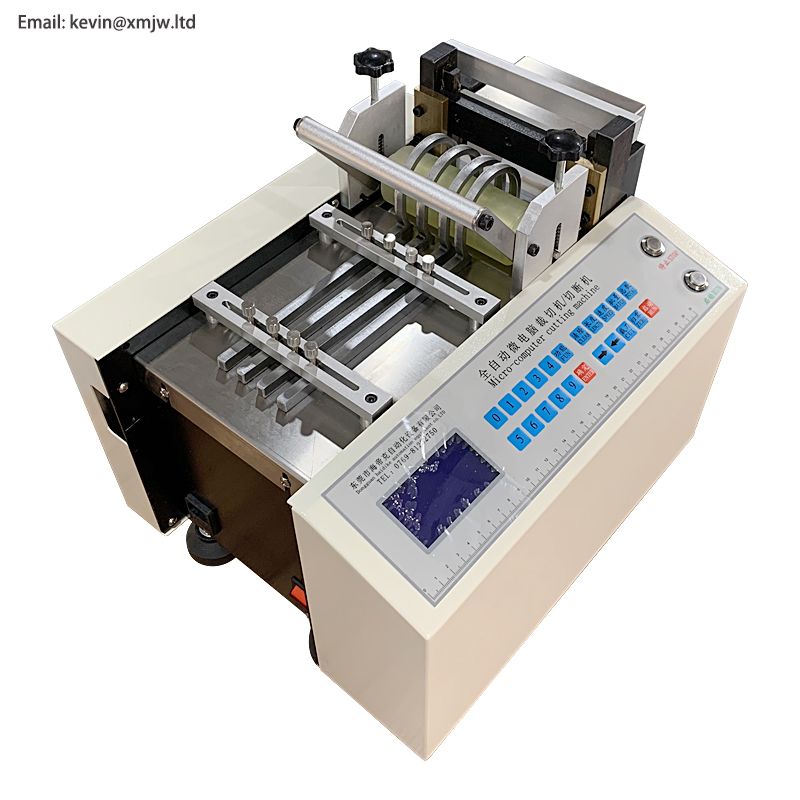 Features:

1. It is suitable for cutting all kinds of heat shrinkable tubing, silicone tube, rubber tube, etc. to a fixed length.
2. Using high-precision stepping motor control, high precision and fast speed.
3. Multiple guide strips can cut multiple materials at the same time.
4. Use special knives and special tool holders, with special jigs, to achieve a smooth cut without burrs.
5. Using thimble-type feeding mechanism, various sizes of tubes can be accurately fed.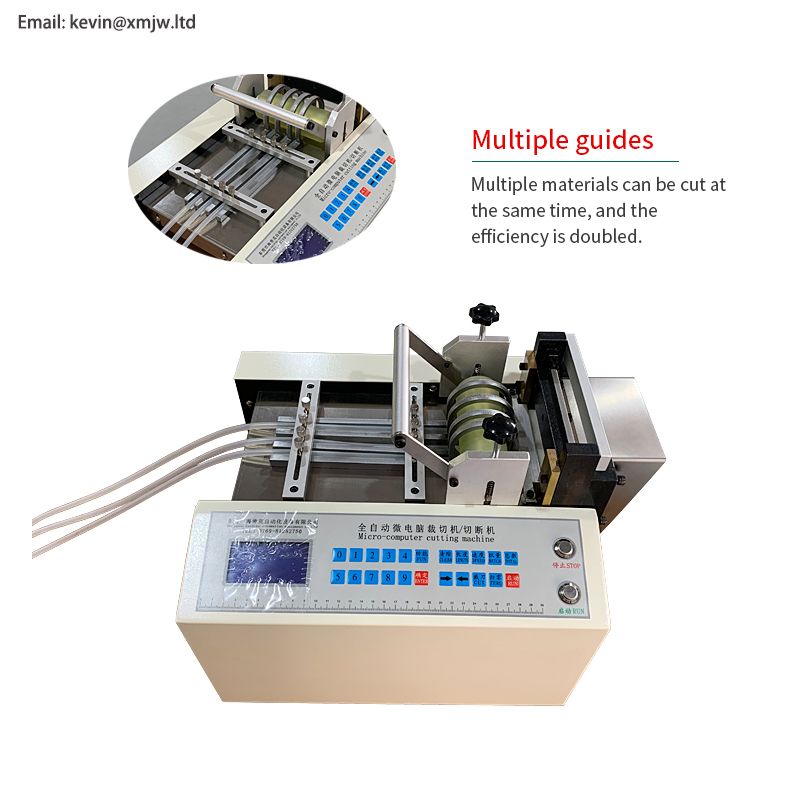 Technical Parameters
Product model: HDK-100
Cutting knife material: front steel
Product power supply: 220V 50/60Hz
Cutting length: 0.1-9999.9mm
Cutting speed: 30-120pcs/min
Feeding width: 1-100mm
Cutting accuracy: 0.1mm
Product size: 450*340*360mm
Machine weight: 45kg
Feeding motor: stepper motor
Cutter motor: AC motor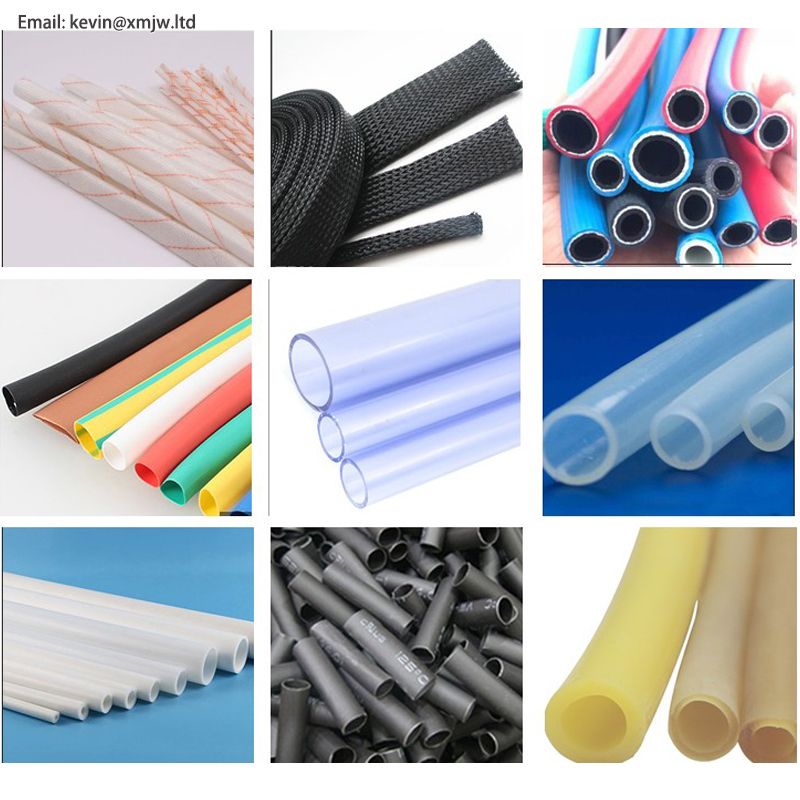 LCD screen display, one button switching between Chinese and English system
Easy to set feeding length, speed, batch, total, temporary time, etc., multi-functional use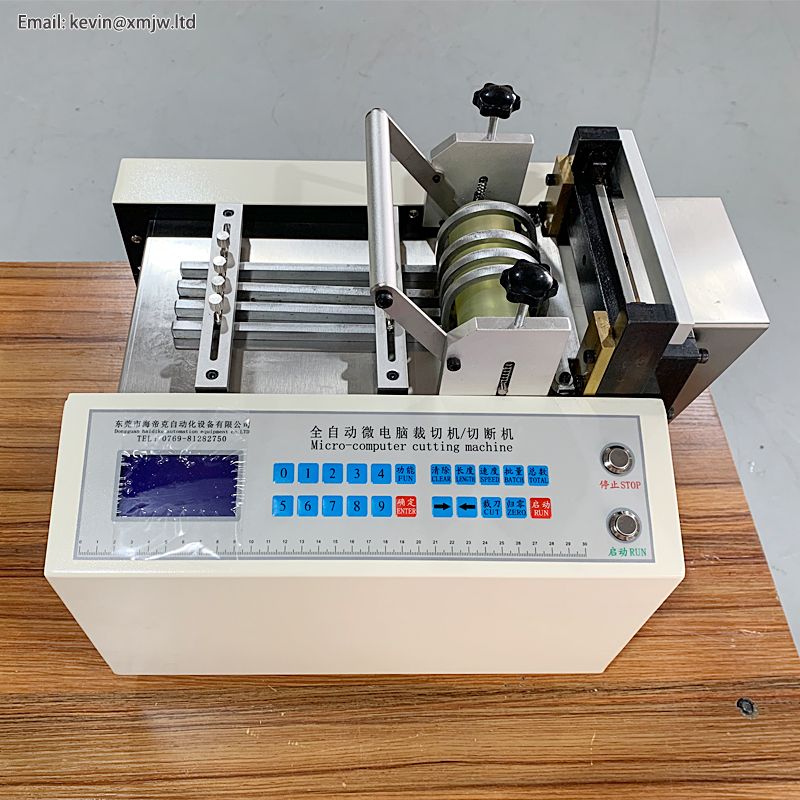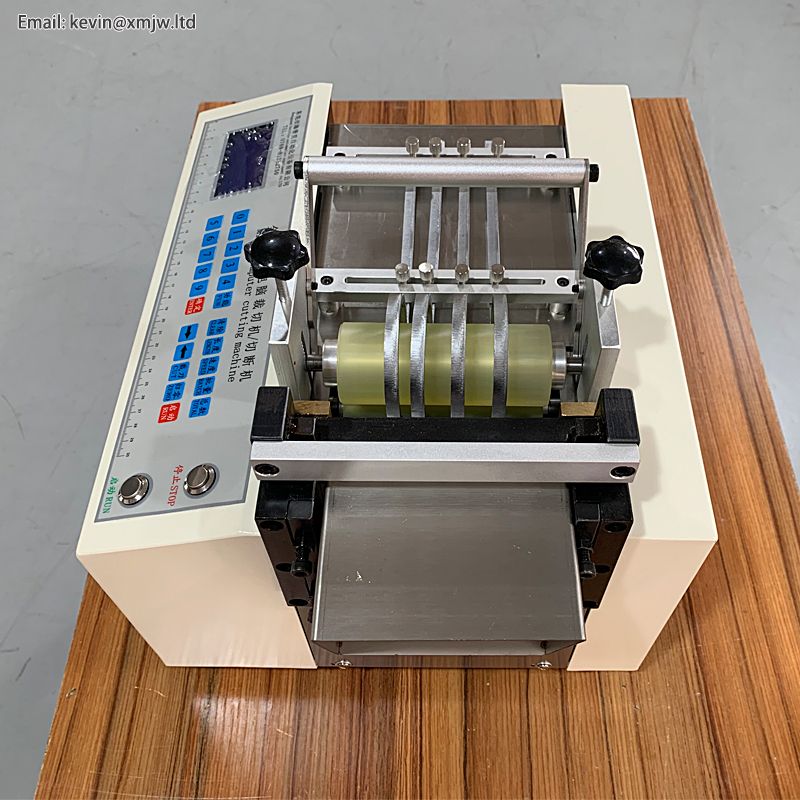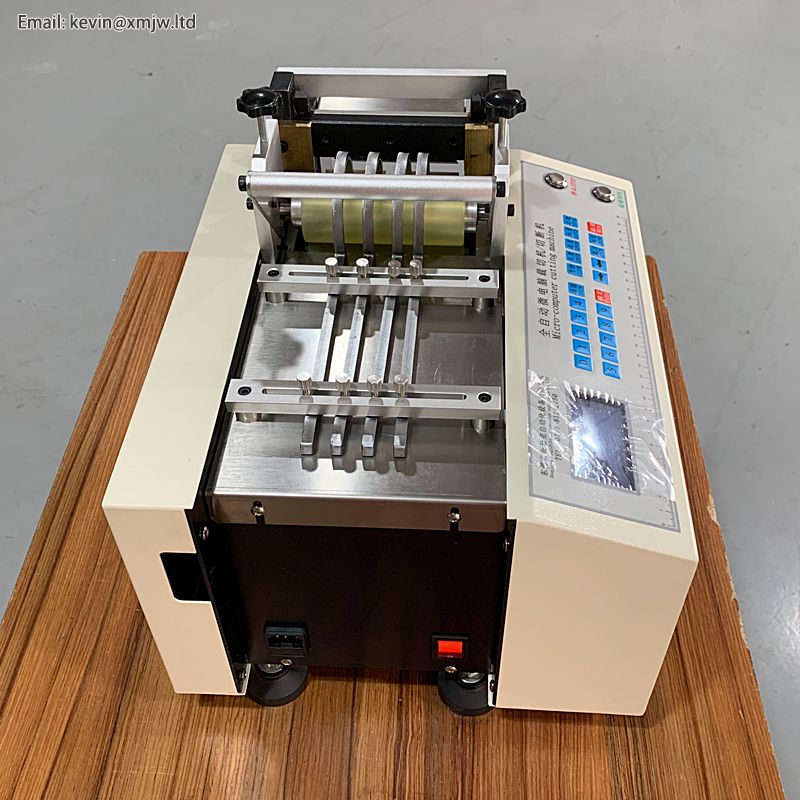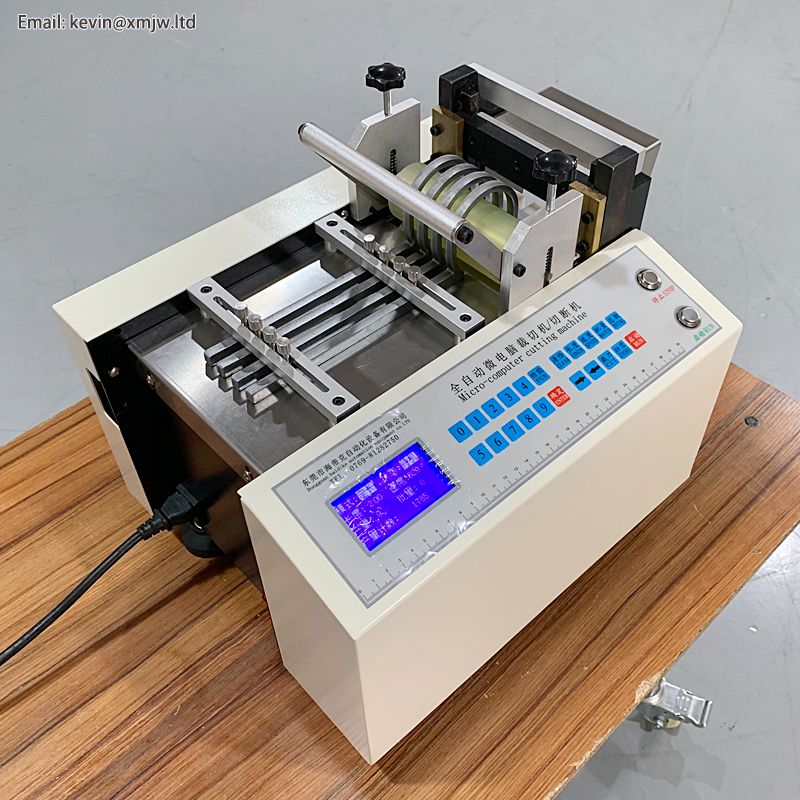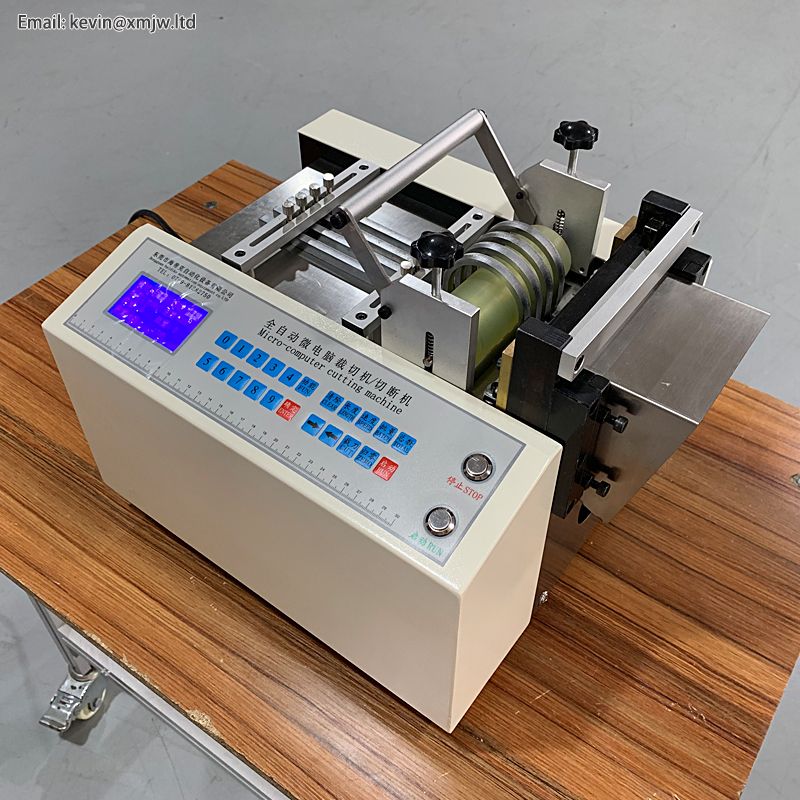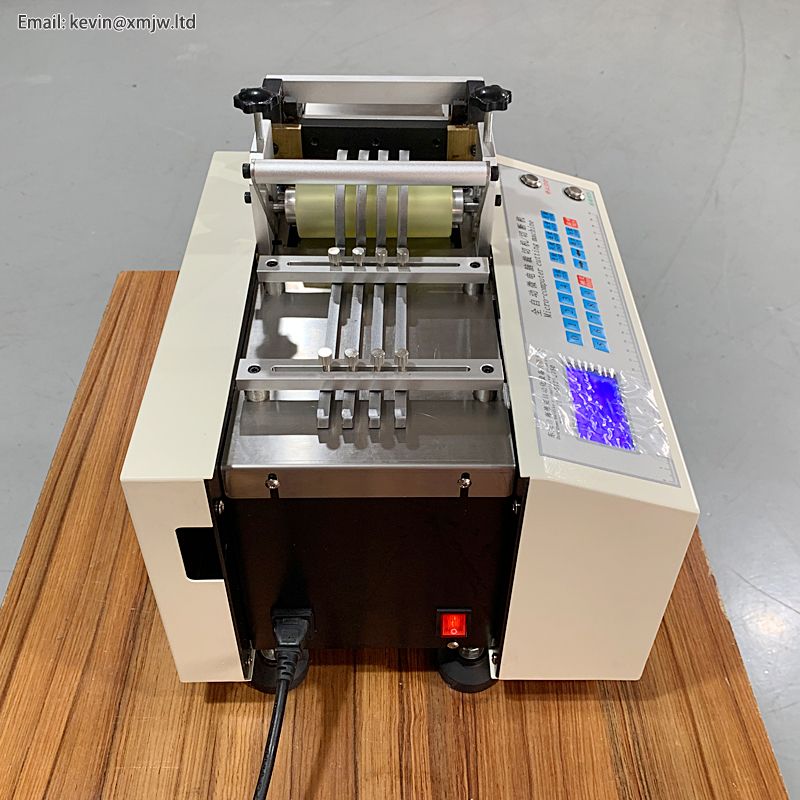 Product principle:

1. Automatic group accumulation and total accumulation count
2. Batch suspension and delay time can be set
3. Various manual operations are available for debugging
4. It can automatically cut all kinds of ribbon, sheet, plastic pipe and other materials
5. High speed feeding, controlled by microcomputer program with accuracy of 0.1mm
6. High speed stepping motor precisely controls cutting length and speed adjustable
7. Cutter cutting time protection; total number setting; handle setting; handle pause time adjustable
8. Adjustable cutting speed, full Chinese LCD display, customized English version for export or foreign enterprises
9. The length and speed can be adjusted continuously, completely automatic cutting and automatic feeding, completely liberating manual work
10. LCD large screen with intuitive Chinese display, simple and convenient operation; special mechanical structure and special tools are used,
Equipped with special software control, it solves the problem of uneven incision of other manufacturers, and achieves flat incision and accurate length
11. Fast feeding speed, strong cutting force, high cutting efficiency, stable performance, all kinds of hard and thick materials can be cut, high cutting accuracy, flat cut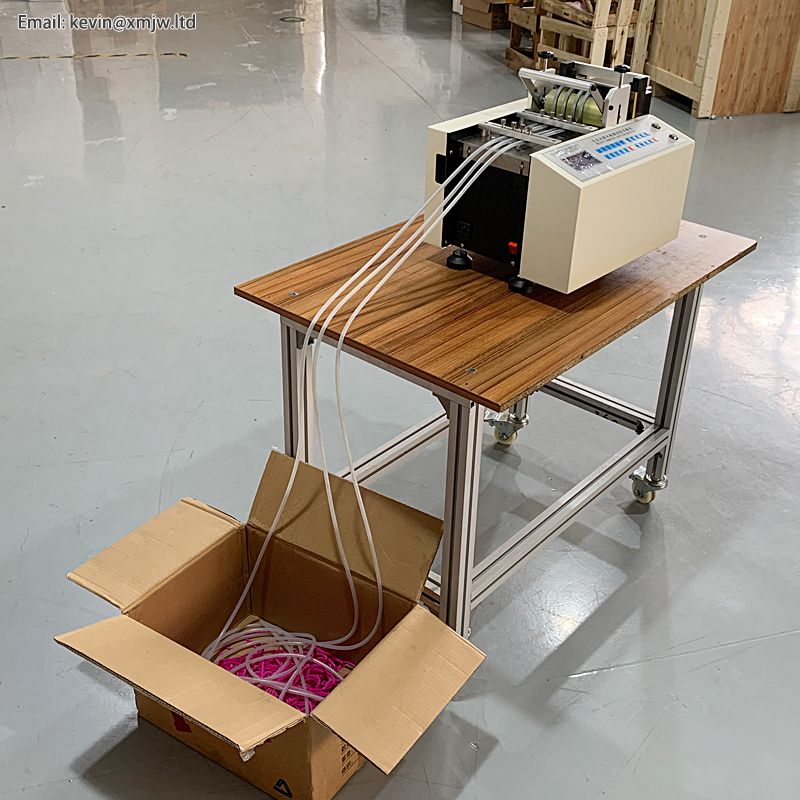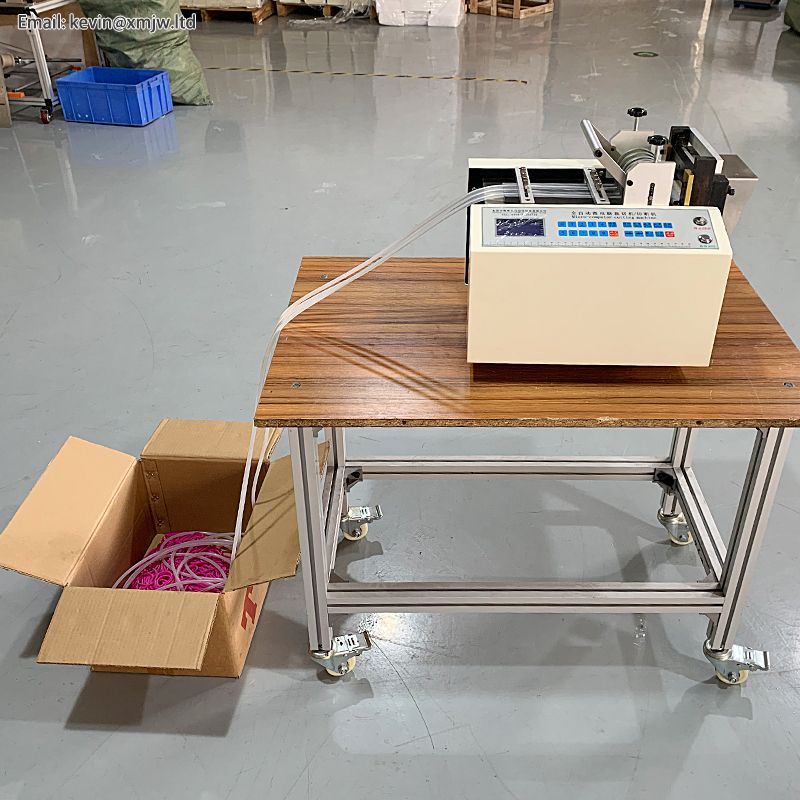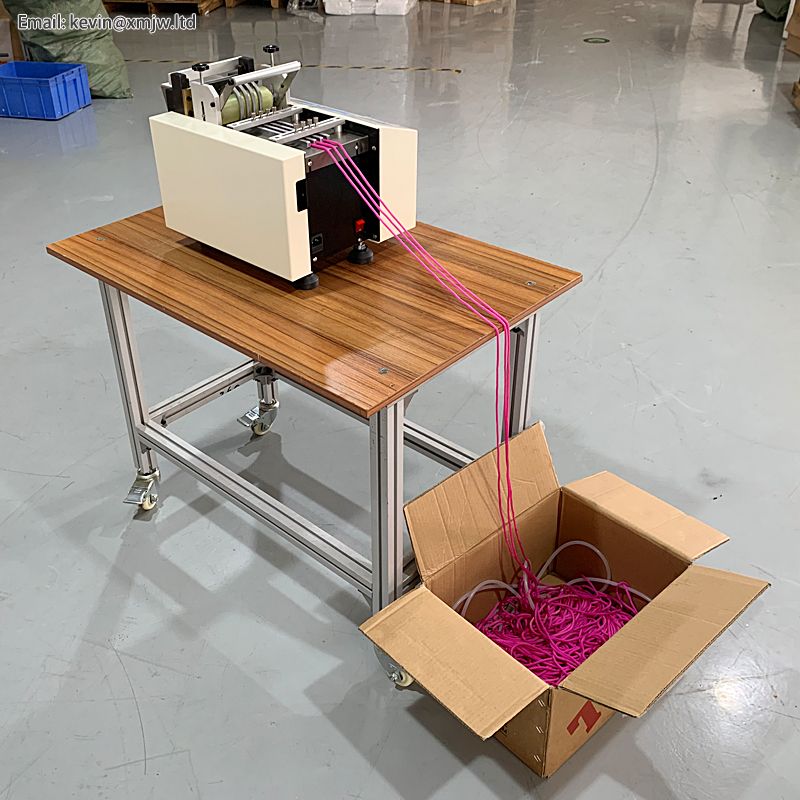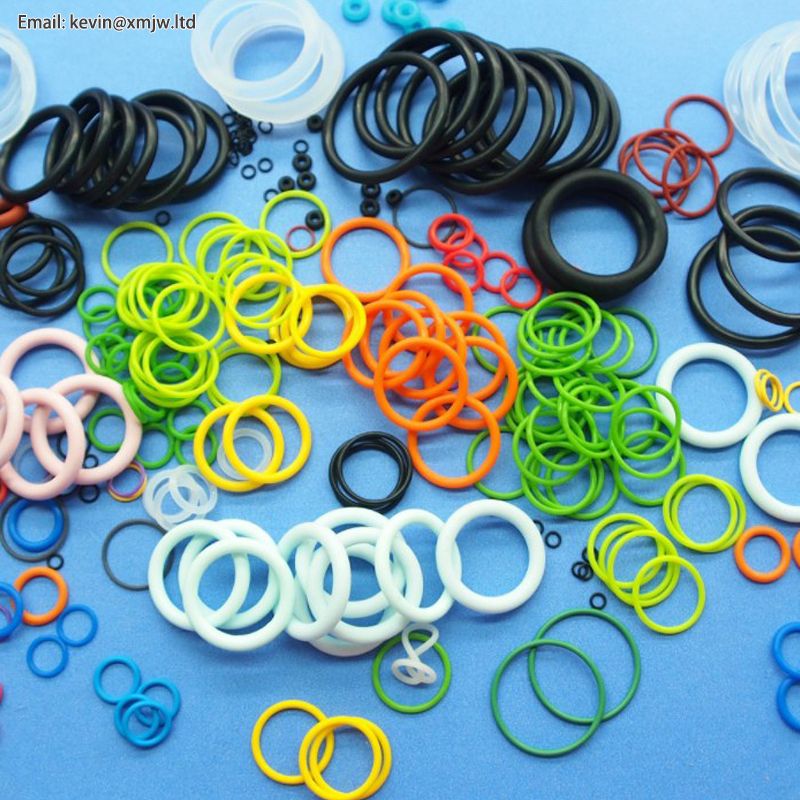 Brand Name
Haidike
Cutter material
High-speed steel
Cutter motor
AC motor
Cutting length(mm)
0.1-9999.9mm
Cutting precision
0.1mm
Cutting speed
30-120pcs/min
Feeding motor
stepper motor
Feeding width
1-100mm
Machine weight
35kg
Place of Origin
Guangdong;China
Power supply
220V 50/60Hz
Product name
Cutting machine
Usage
Cutting
Tags: Automatic small silicone chip slicing machine, sealing strip rubber ring cutting machine, PU plastic tape cutting machine