ND YAG Jewelry Laser Spot Welding Machine Touch Screen Control Micro Soldering 60W for Gold Silver Chain Ring Pendant
Price in reward points: 8586
Brand:

unbranded

Product Code:

CN230811482490

Availability:

10000
Jewelry Spot Welding Machine 60W mini laser Soldering with CCD control system Microscope For Gold Silver Chain Ring Pendant Denture
The jewelry laser welder is specifically for jewelry laser welding of a product, mainly used in gold and silver ornaments of the hole and spot welding blisters. Laser spot welding machine is one of the important aspects of the application of laser material processing technology. The jewelry laser welding machine's process is heat conduction.

That is, laser radiation heats the surface of the work piece. The heat of the surface spreads through the heat conduction to the interior. By controlling the width, energy, peak power and repetition of laser pulse Frequency and other parameters, the workpiece melting, forming a specific pool. Because of jewelry laser welding machine's unique advantages, has been successfully applied to gold and silver jewelry processing and micro, small parts welding.
The miniature laser welding machine is composed of YAG pulse laser, laser power
supply, imported optical system, built-in integrated water cooling machine, CCD
observation system, etc., table top equipment, small size, light weight, strong
function;
Adopts the laser power supply and welding system independently developed by the
company, and is equipped with the dual observation mode of HD microscope and CCD camera.
It is the first to embed the manual voice function, and the information such as startup
and process status can be broadcast by human voice in real time. Is the company's first
embedded artificial intelligence product, the company's other series of products will
also introduce artificial voice function
Equipment advantages:
1. Built-in self-developed laser host, patented technology; Stable and reliable
2. Integrated design, ergonomic design; Beautiful appearance, generous; Small
volume, light weight
3. 7 inch TFT true color touch screen, parameter setting and CCD monitor integrated
4. Support 6 languages (international version)- customizable language
5. Electric speed expansion adjustment
6. Imported optical components, the use of the UK imported ceramic condenser cavity,
condenser cavity life (8-10 years), xenon lamp life can reach more than 8 million times;
7. Equipped with 100X100X150 manual lifting platform
8. Built-in air cooling system, continuous working ability for several hours,
stable working performance of the machine
9. Independently developed laser controller and CCD visual monitoring system
10. Specialized UI and software interface, strong R & D team
11. Artificial speech system; Real-time alarm and prompt;
12. Support irregular software upgrade, support mobile APP connection in the later
stage, access to cloud and remote monitoring
This series of products for jewelry, hardware, electronic industry design. Mainly
used in jewelry, hardware, electronic components, 3C communication, crafts and other
industries. They can repair and weld all kinds of metals and alloys, spot weld lines,
splicing, embedded troops and other welding; Such as stainless steel, copper, gold,
silver, K gold and so on
Necessary welding tools for jewelry processing shops, specialty shops, factories
or school scientific research laboratories
Specification:
| | |
| --- | --- |
| Model | |
| Laser medium | Nd 3+ :YAG pulses |
| The laser wavelength (NM) | 1064 |
| Pulse frequency (HZ) | ≤15 |
| The pulse width (MS) | 0.5~15 |
| Flare range (MM) | 0.1~3 |
| The laser power output | 60W |
| Equipment of power supply | 220V/50HZ/3KVA |
| Cooling way | Built-in air-cooled one-piece tank |
| To observe the way | High-resolution microscope and CCD control system |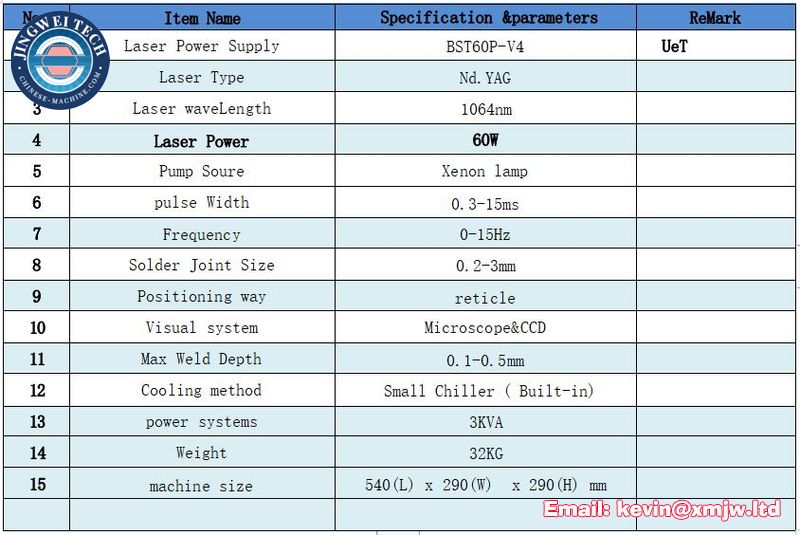 1.2. Technical indicators:
Working environment requirements: temperature range: -20C ~ 40C ; Humidity
45-75%.
Input power requirements: single-phase AC220V/3KVA, 50Hz; Power supply network fluctuation is less than 10%.
Equipment cooling system requirements: water cooling, installation location to maintain a ventilated environment
Maximum output pulse frequency: 0-15HZ (other frequency ranges can be customized)
Maximum output pulse width: 0-15ms
Maximum output pulse current: 200A
Output power limit: 60W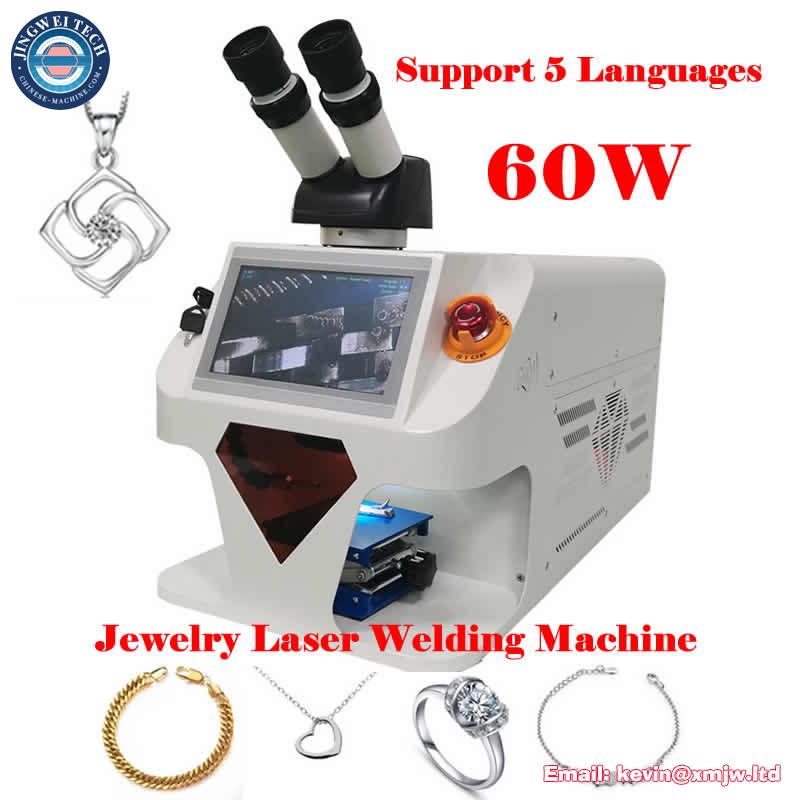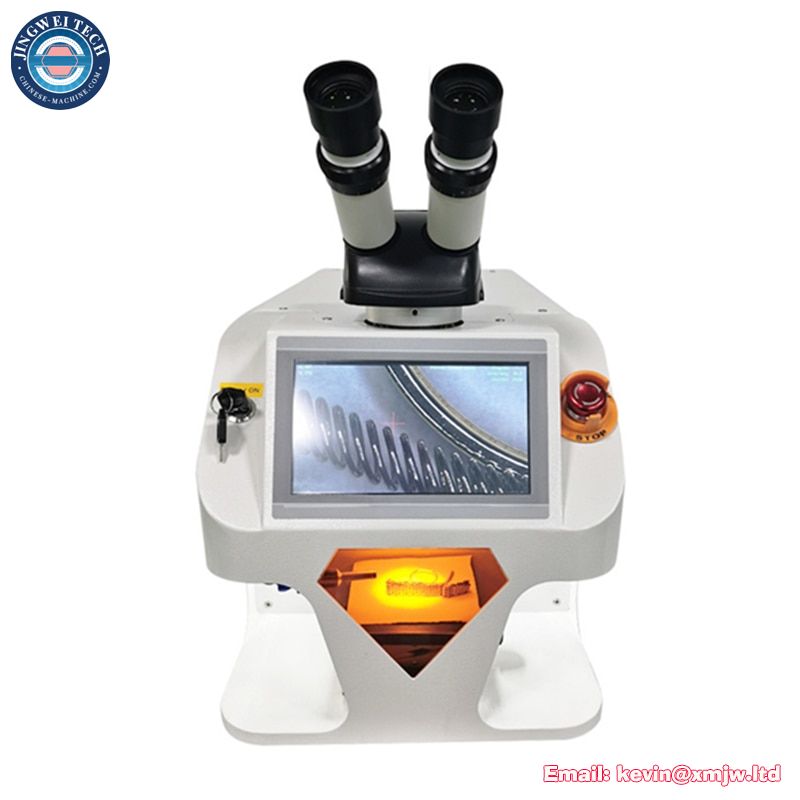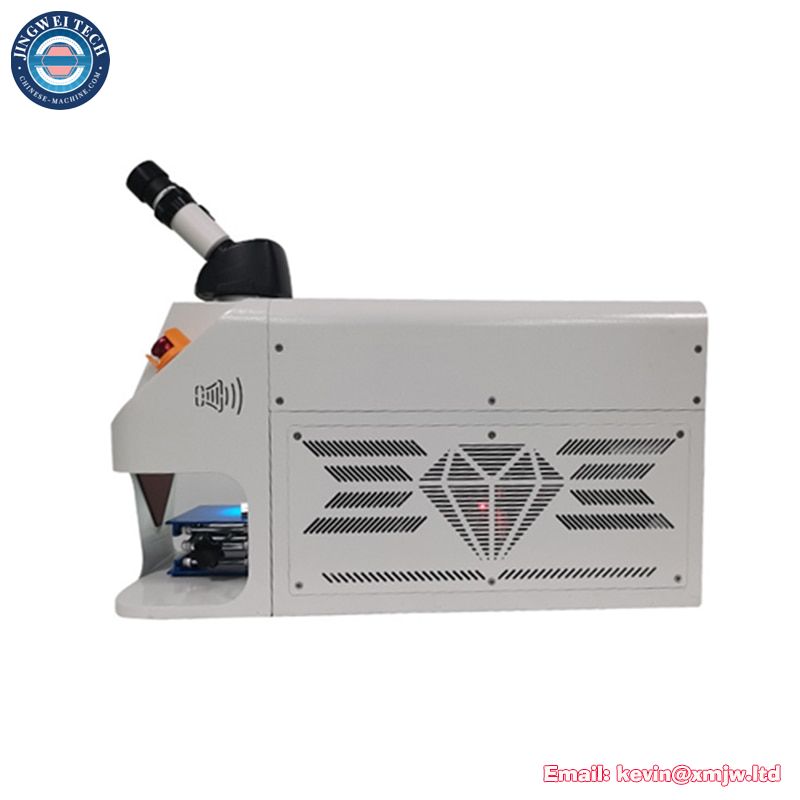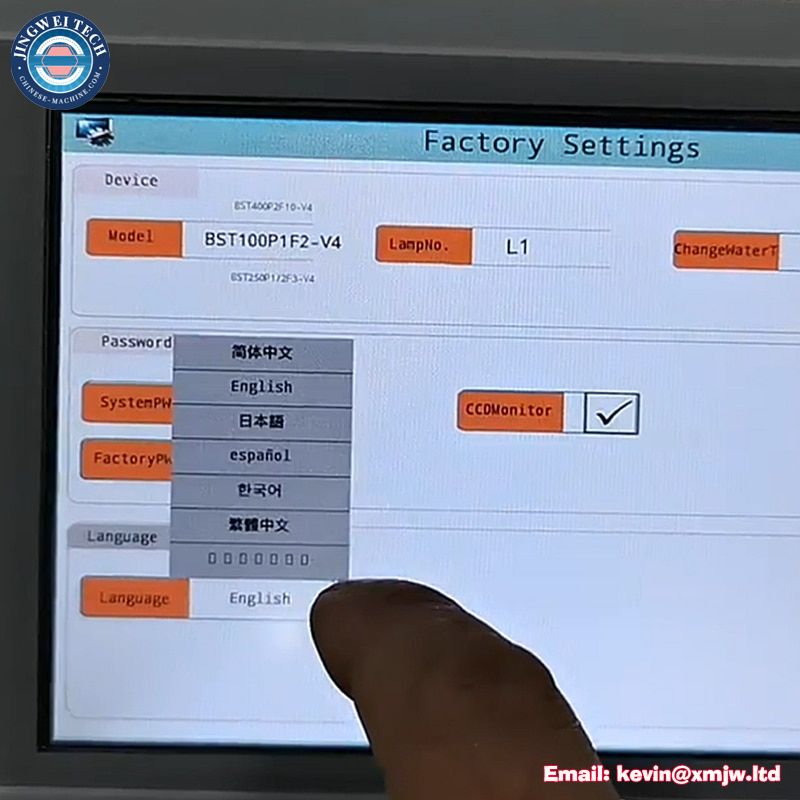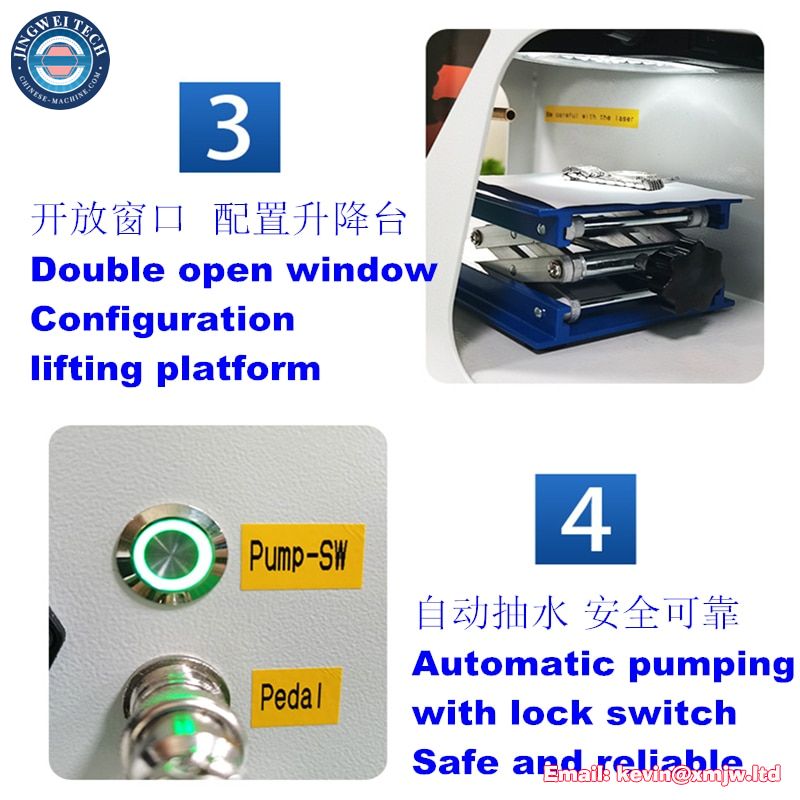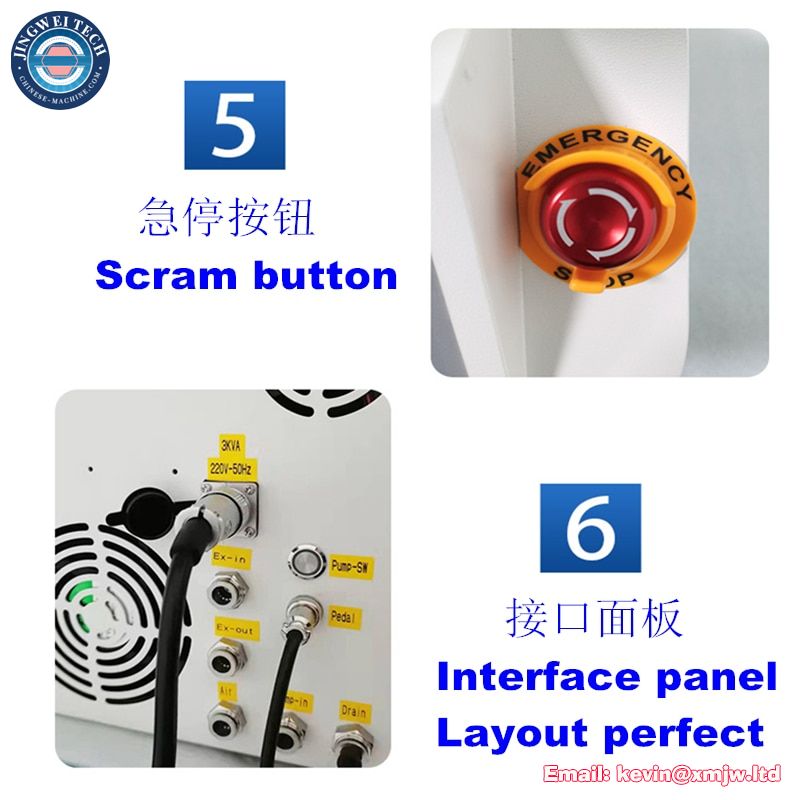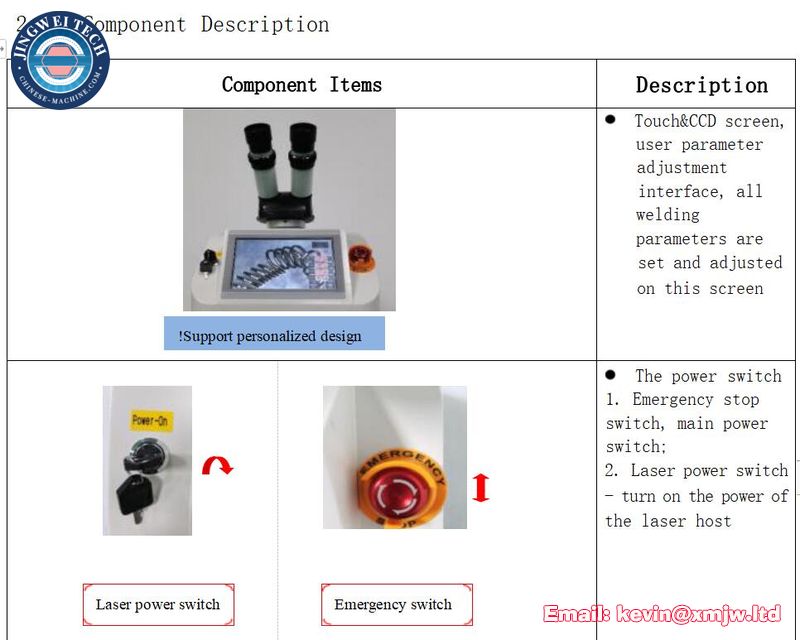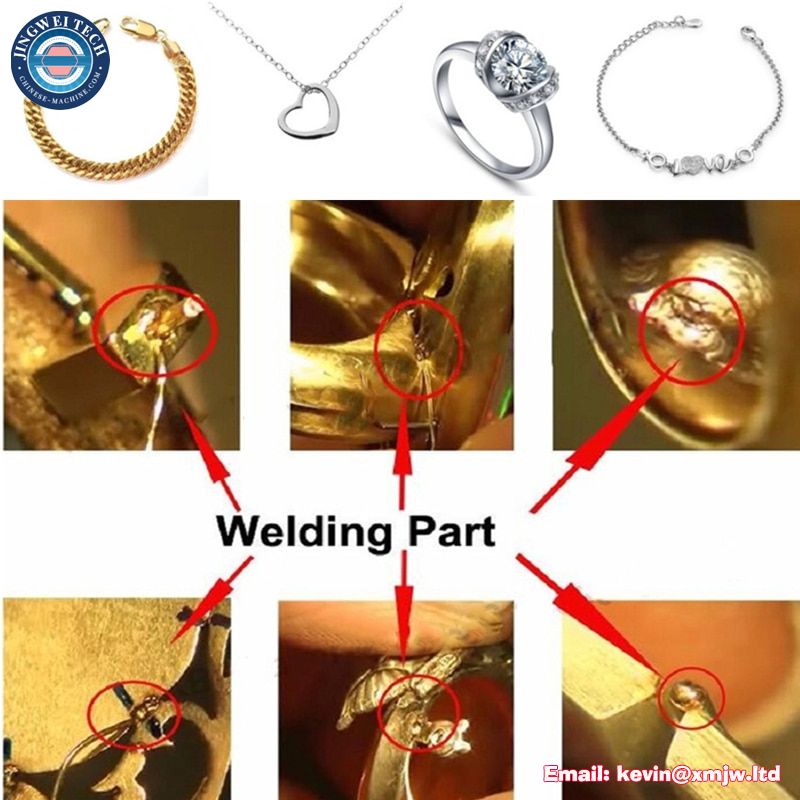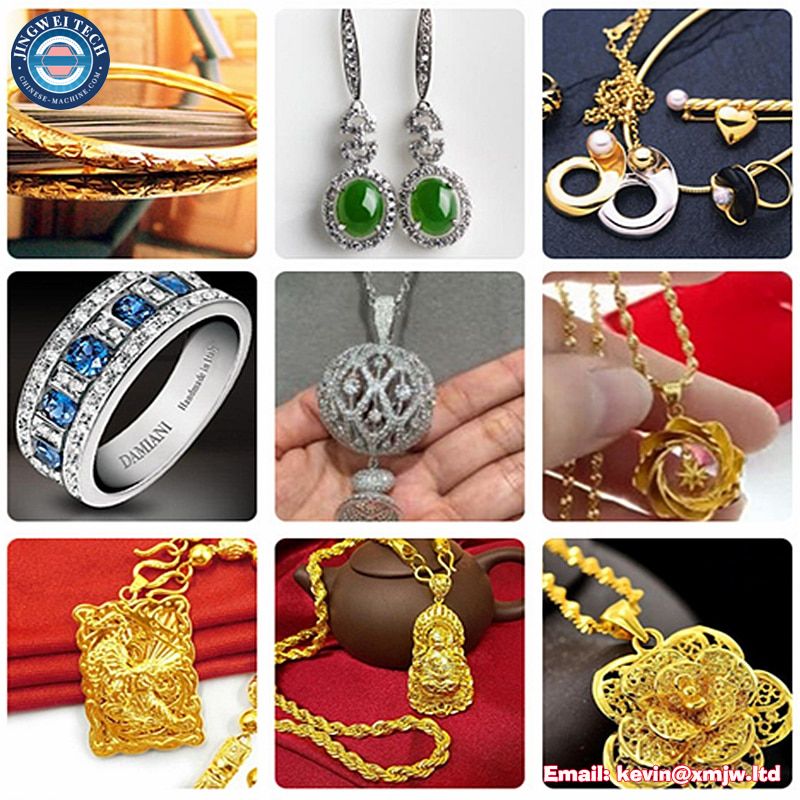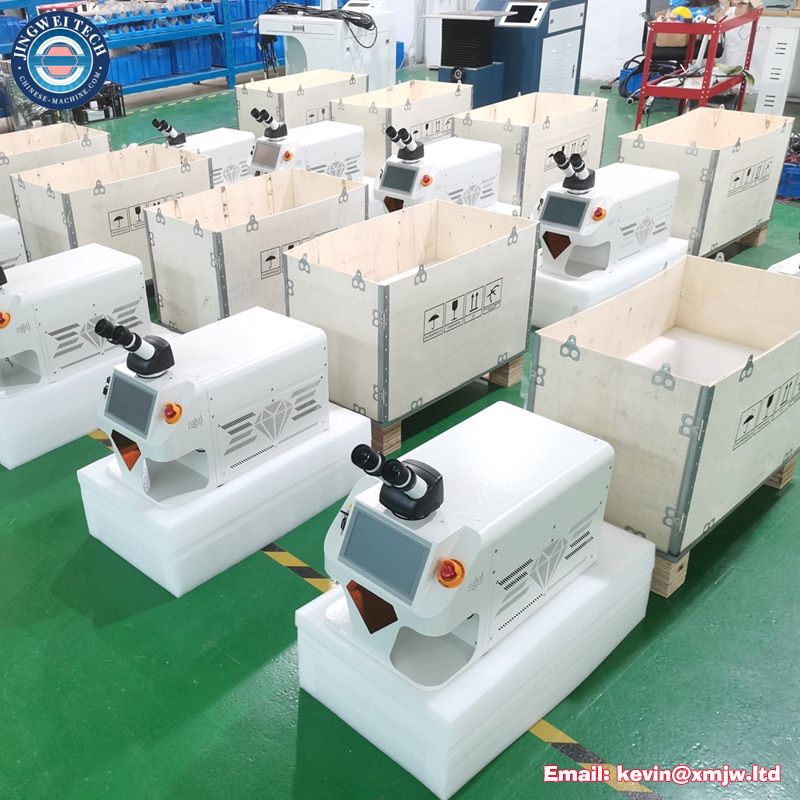 Certification
CE
CoolingSystem
Built-in air-cooled
Dimensions
29x54x29CM
Focal Spot Diameter
0.2-3mm
Is Smart Device
YES
Max. Output Power
60w
Model Number
Jewelry Spot Welding Machine
Origin
Mainland China
Power (W)
30W
Pulse Width
0.1-0.5mm
Rated Voltage
220V
Single Pulse Energy
0.3-15ms
Usage
Jewelry Spot Welding Machine
Wavelength
1064
Tags: ND YAG Jewelry Laser Spot Welding Machine, Touch Screen Control Micro Soldering 60W for Gold Silver Chain Ring Pendant